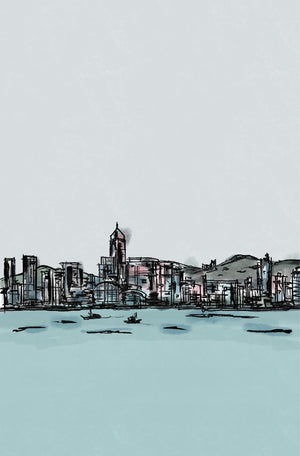 Introducing Beanie
An ordinary coffee bean that came to life on 2 October 2022.
One day, we saw a rather strange coffee bean, that looks odd with arms and legs. We then picked it up and it gave a yelp sound. It was ALIVE! We decided to take in this little creature as part of the BEAN + grounds family, there we named him Beanie.
And now, Beanie is officially our coffee ambassador.
===========================================================
"Check out our Collections and start your day with our amazing coffee!"
-Beanie
Explore Our Collection
Welcome to BEAN + grounds | Hong Kong's Local Roastery
一杯咖啡 。香港本地咖啡烘焙 。
BEAN + grounds coffee, 一杯咖啡 was founded in Hong Kong by a group of entrepreneurs who believe in the beauty of differences. We believe that it is the differences among us that makes us us. To pay homage to our diversity, we strive to embody individuality, creativity and locality in our coffee. Based in Hong Kong, we roast, grind and blend beans on our own to ensure only the highest quality coffee is poured into your cup.
Signature Blends
Whether you are an occasional coffee drinker or a seasoned coffee connoisseur, our signature blends are here to make your everyday morning a little better. Each of our blends is named after its distinctive characteristics.
Explore our blends
Single Origins
Being a micro-roaster gives us the freedom to experiment with different beans. Just like us humans, coffee beans are so similar yet so different, there is no better way to appreciate each individual variety than our single origin products.
Explore our varietals